Partnerships in Business Promotion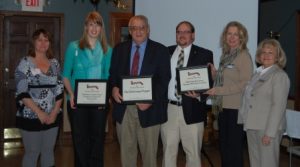 In 2012, four agencies partnered to launch a local shopping campaign to help make cash registers ring during the winter months. "The 9-9-9" local shopping campaign was successfully produced by the Chamber of Commerce, the Dahlonega Nugget, the Downtown Merchants Coalition, and the Downtown Development Authority. This group worked together again in November to promote the "Small Business Saturday" shopping campaign, also with good results.
Two years ago the Chamber of Commerce proposed a video project partnership with the Downtown Development Authority. In 2012 that partnership expanded to include the Lumpkin County Development Authority. Local film company "Video Craft Productions" has now produced two 30 second video commercials and one 5 minute marketing film. The two 30 second commercials have been used on Home and Garden Television, websites, Facebook, Georgia Public TV, Youtube and other media to promote downtown shopping and dining.
In recent years the DDA has worked strategically to reach out to all groups on the University of North Georgia campus. Phil Collins, Associate Vice President for Alumni Relations has joined with us to present downtown as a destination for alumni and their families throughout the year. Alumni are great supporters of Dahlonega, and downtown businesses have stepped up to provide great hospitality and shopping for them. Also in 2012, Darcy Hayes at the University's Student Affairs department worked with the Chamber of Commerce & the DDA to help freshmen students and their families get acquainted with downtown and all it has to offer.