2014 Business Reception & Awards Program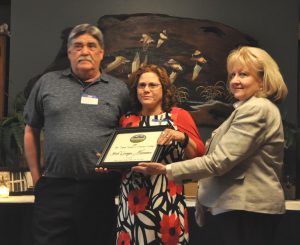 The Annual Business Reception & Awards Program celebrates Downtown Dahlonega's Historic Central Business District and the investment achievements. Celebrating these successes helps us appreciate the historic and prosperous downtown business atmosphere.
MAJOR INVESTMENTS IN DOWNTOWN PROPERTIES
In this category of downtown investments there are five properties that were transformed with owner investments that included such permanent fixtures as floors, wiring, plumbing, cabinetry, fencing, landscaping and roofing. These were projects that involved building permits, were major investments that went far beyond the basic costs of doing business, and resulted in permanent improvements to properties.
North Georgia Hair Cutters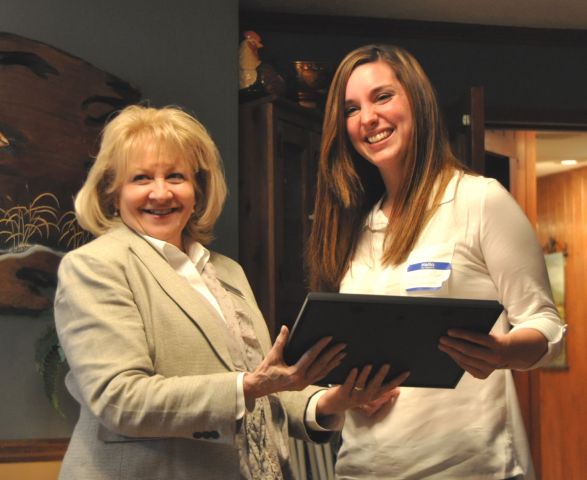 Pond Doc's Home & Garden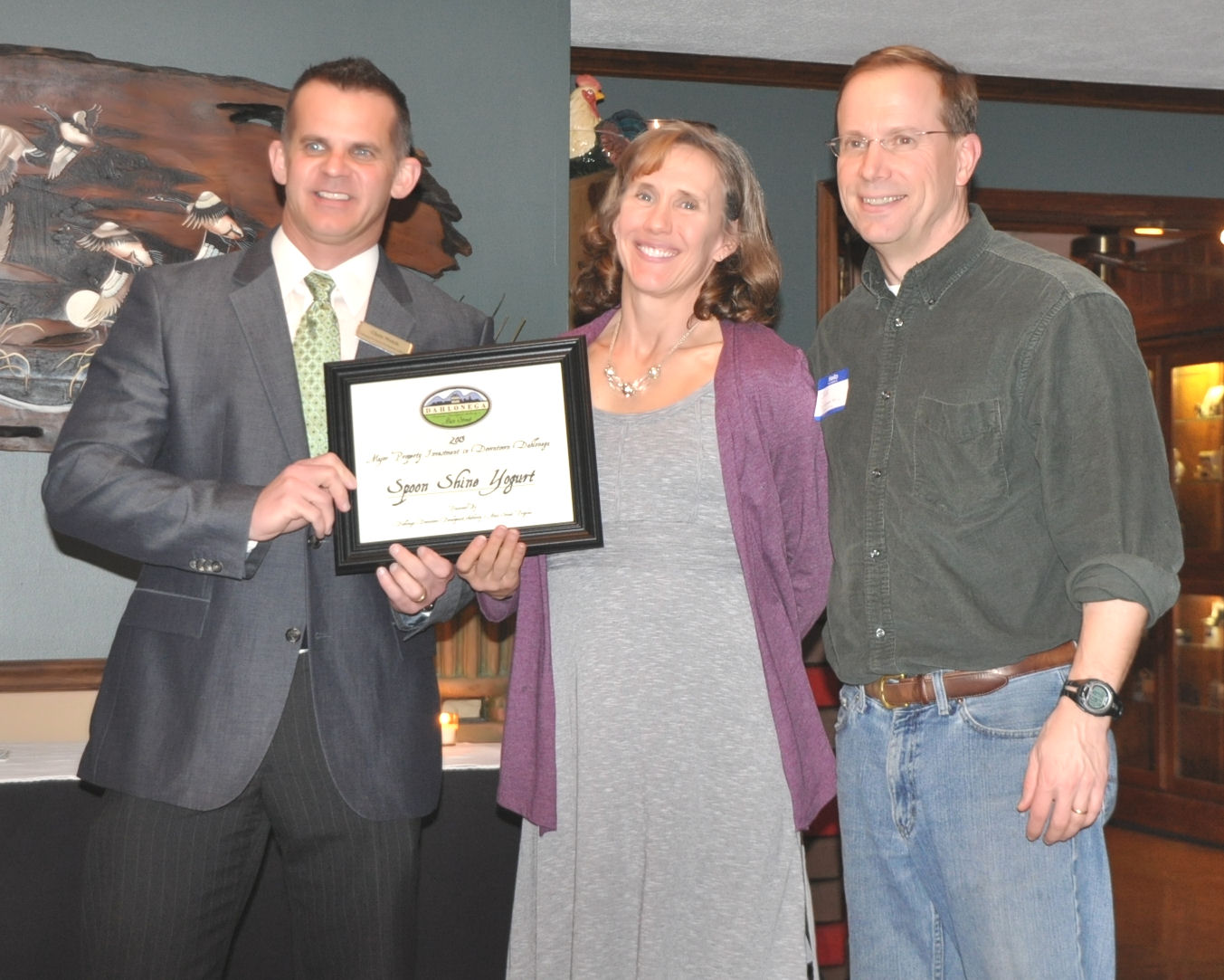 Spoon Shine Yogurt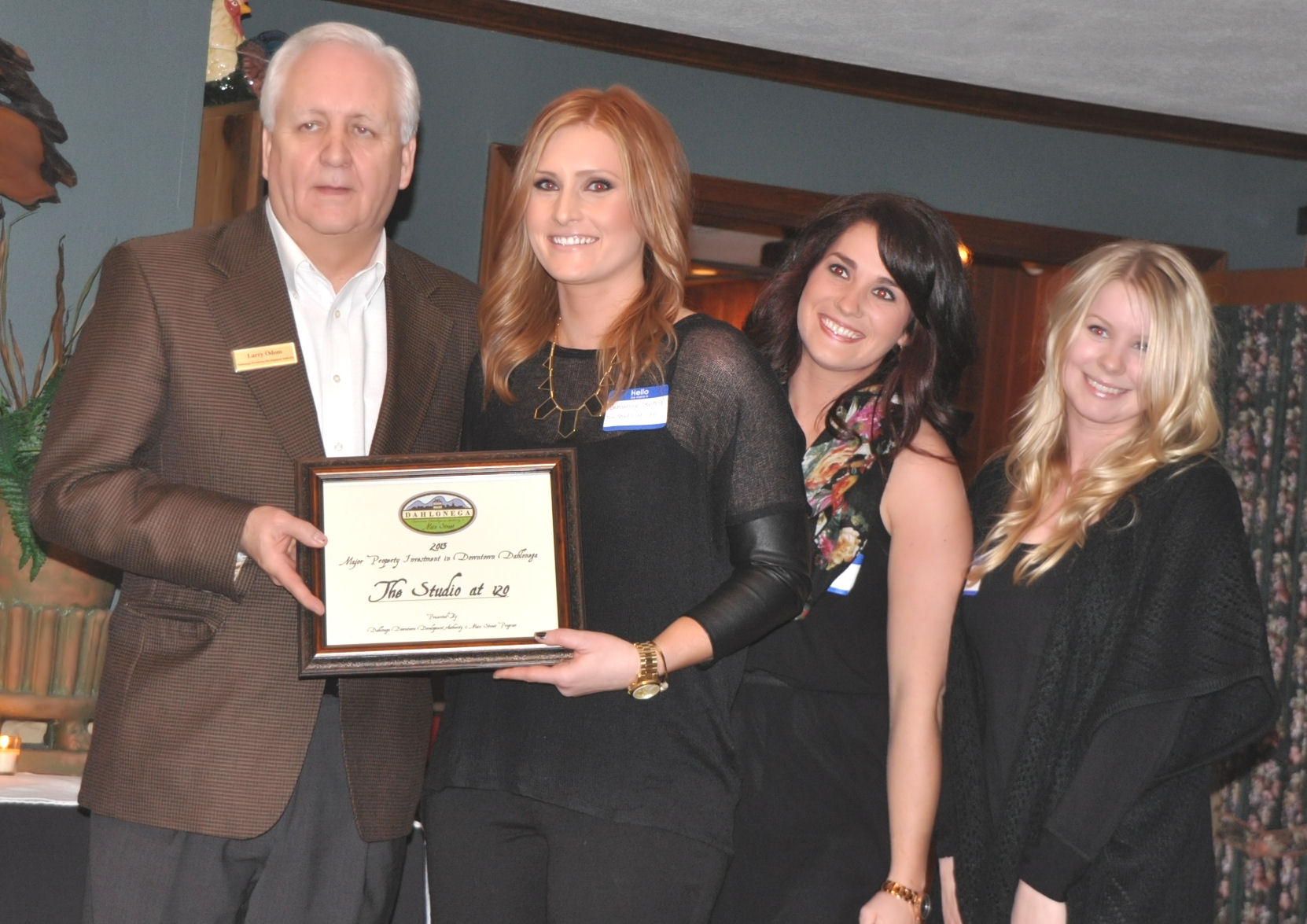 The Studio at 120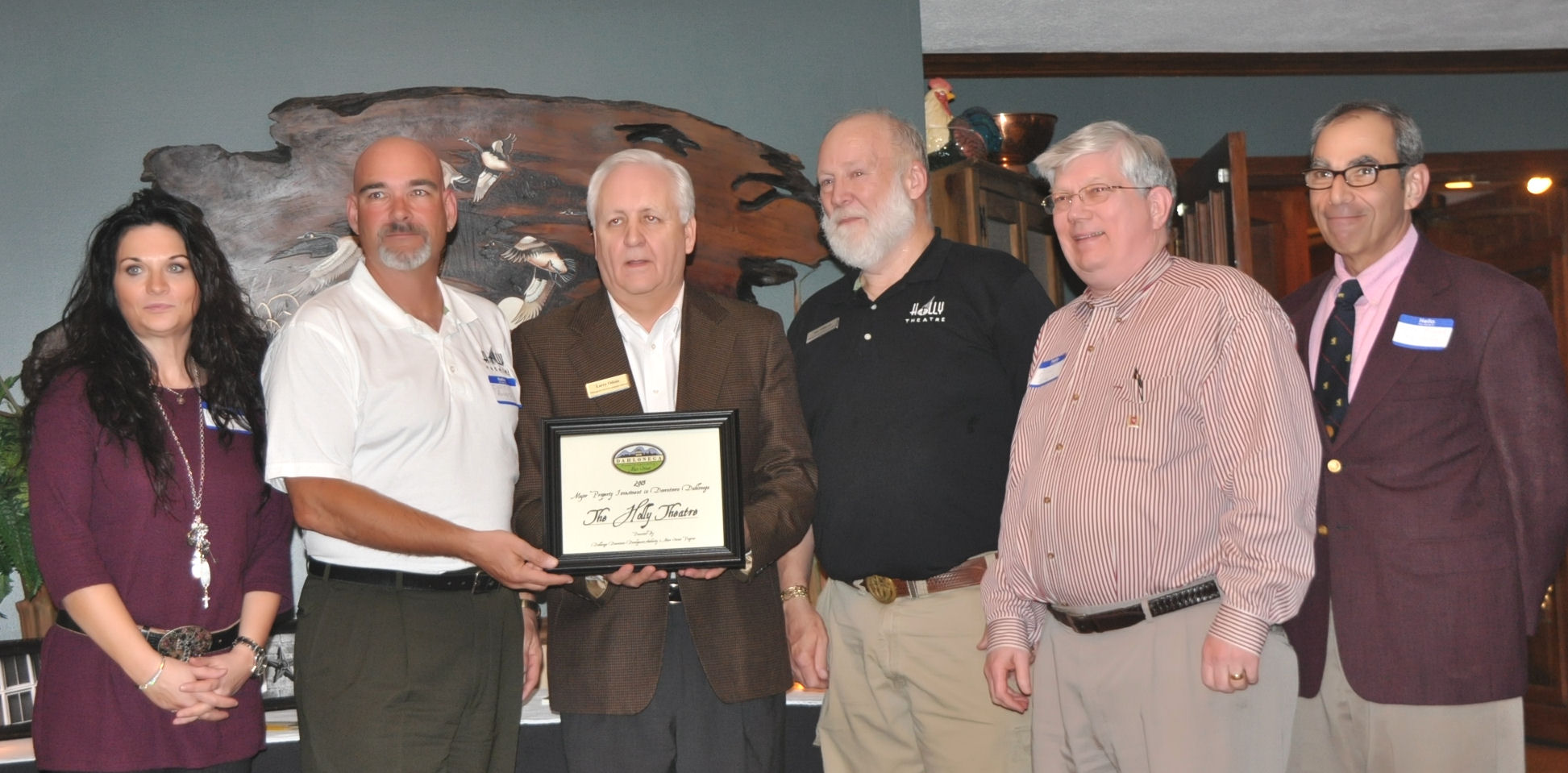 The Holly Theatre
EXCEPTIONAL INVESTMENTS IN DOWNTOWN PROPERTIES
These projects involved extremely large investments by the owners and demonstrate the owners' confidence in the future of downtown Dahlonega. Some of these involved the construction of totally new infill buildings while others were restorations of existing buildings.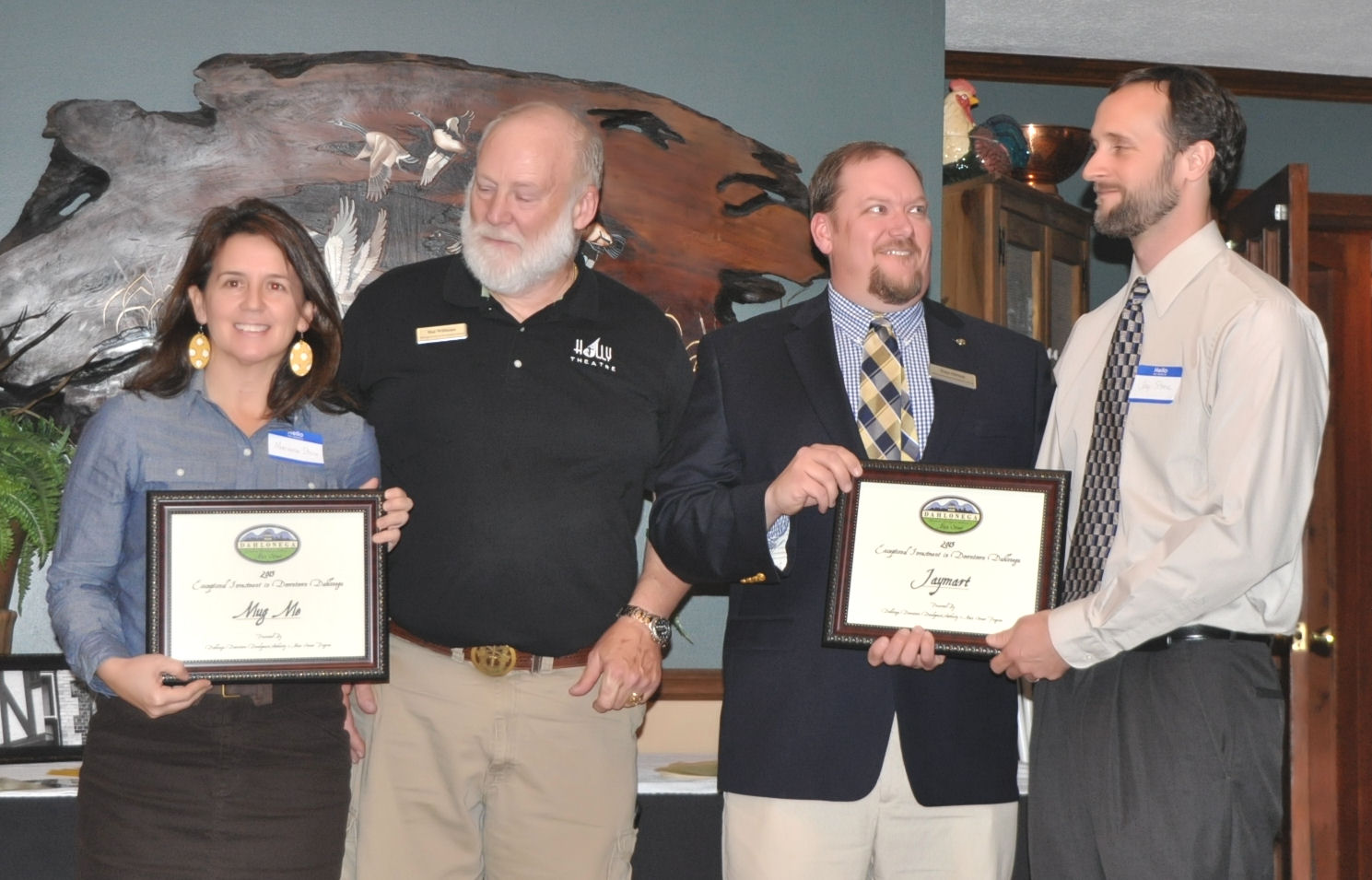 Mug Me & Jaymart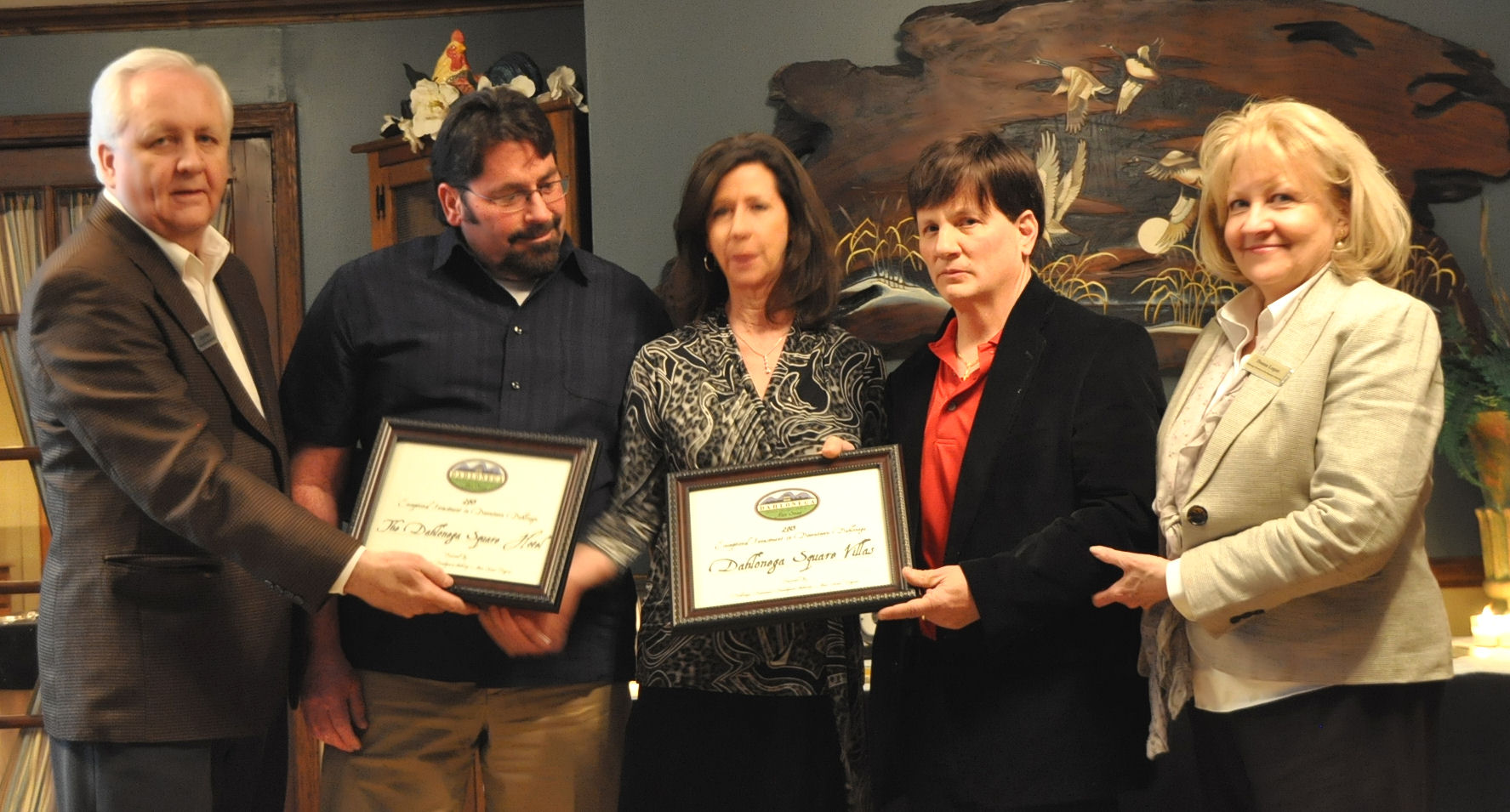 Dahlonega Square Villas & The Dahlonega Square Hotel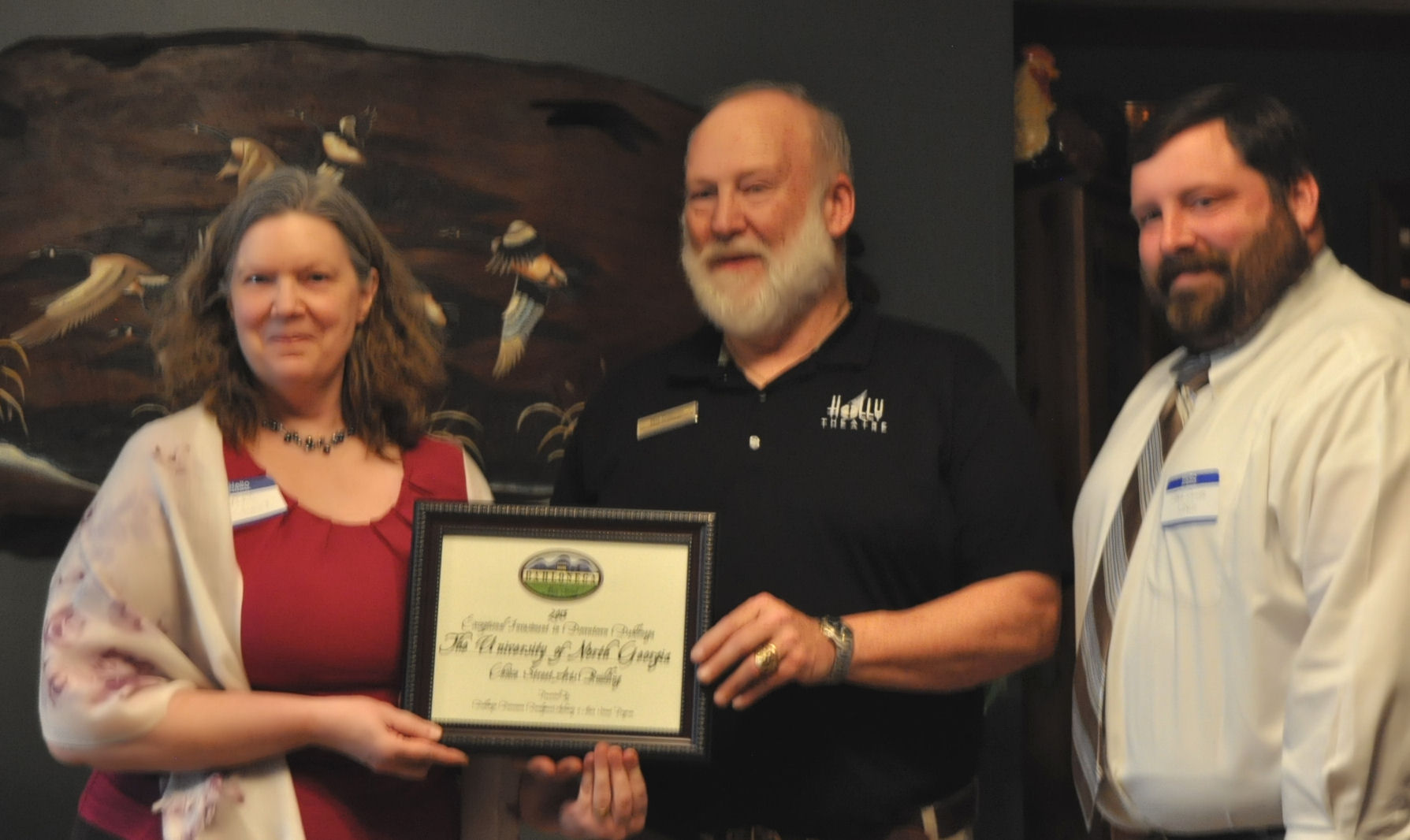 UNG Choice Street Arts Building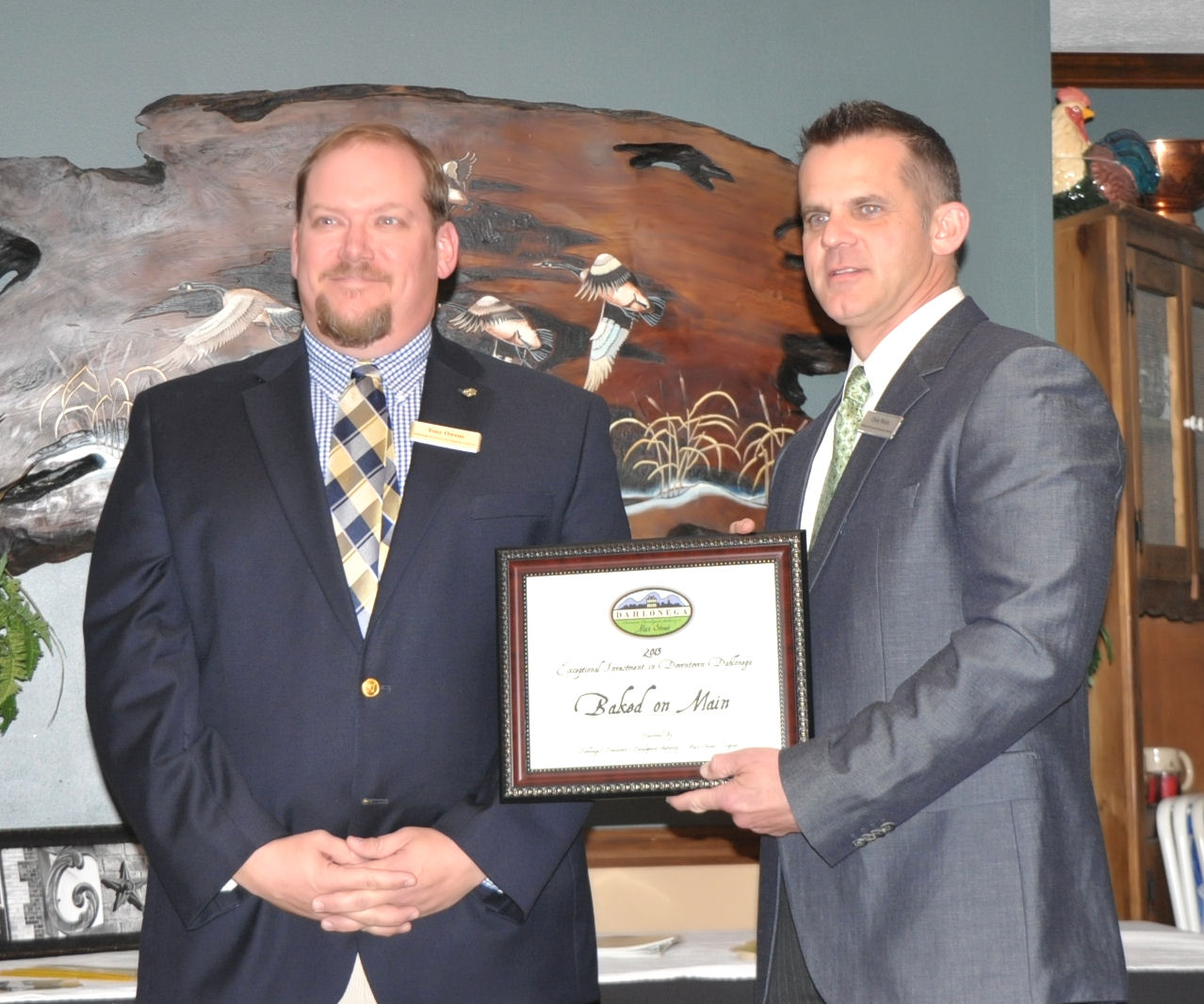 Baked on Main
PARTICIPATION IN THE DAHLONEGA STORIES, HISTORIC PLAQUE PROGRAM
The "Dahlonega Stories" bronze history plaque program launched 5 years ago with a goal for each of the 60 downtown commercial buildings to participate in the program.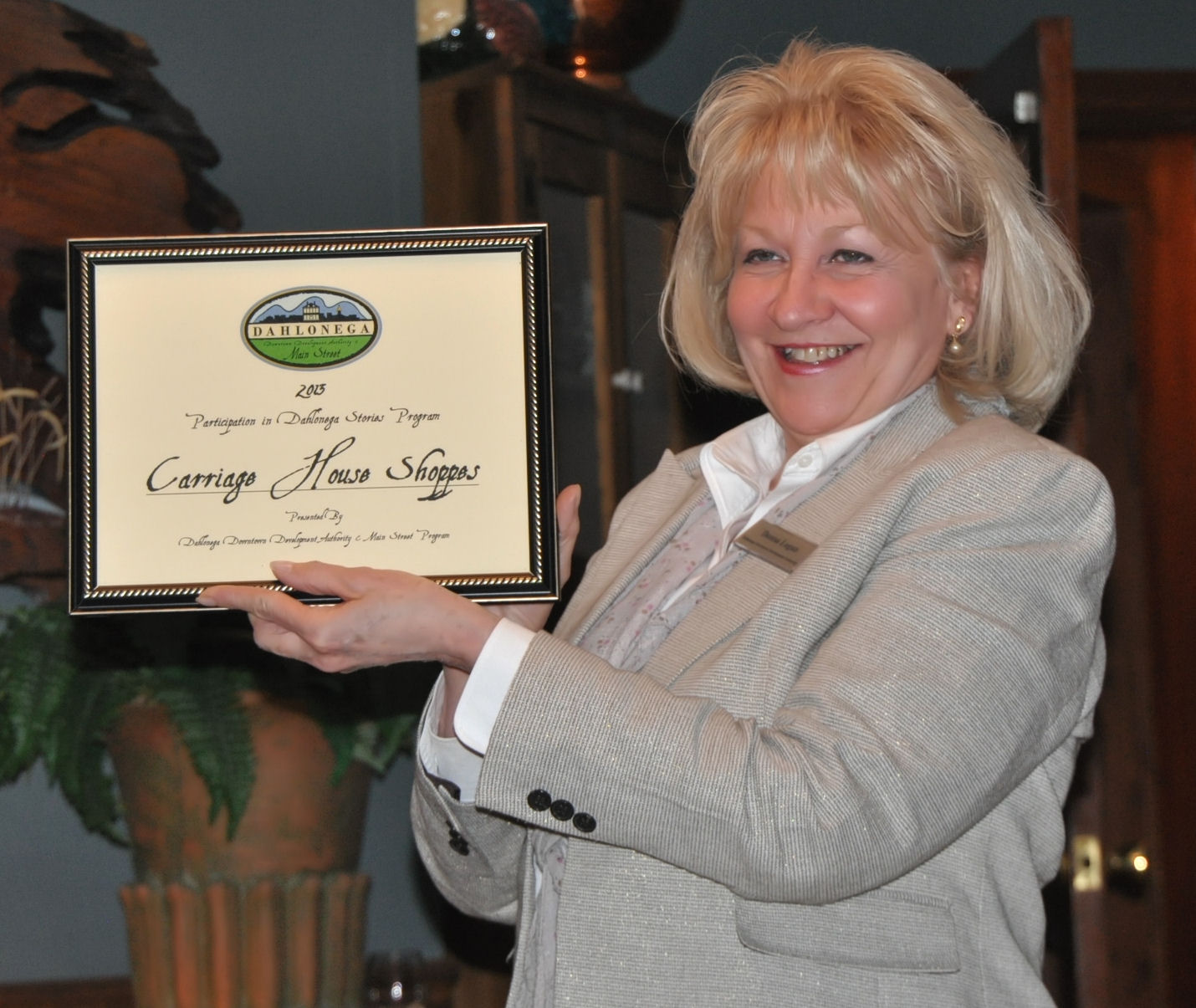 Carriage House Shoppes property
PARTNERS IN ADVERTISING & PROMOTION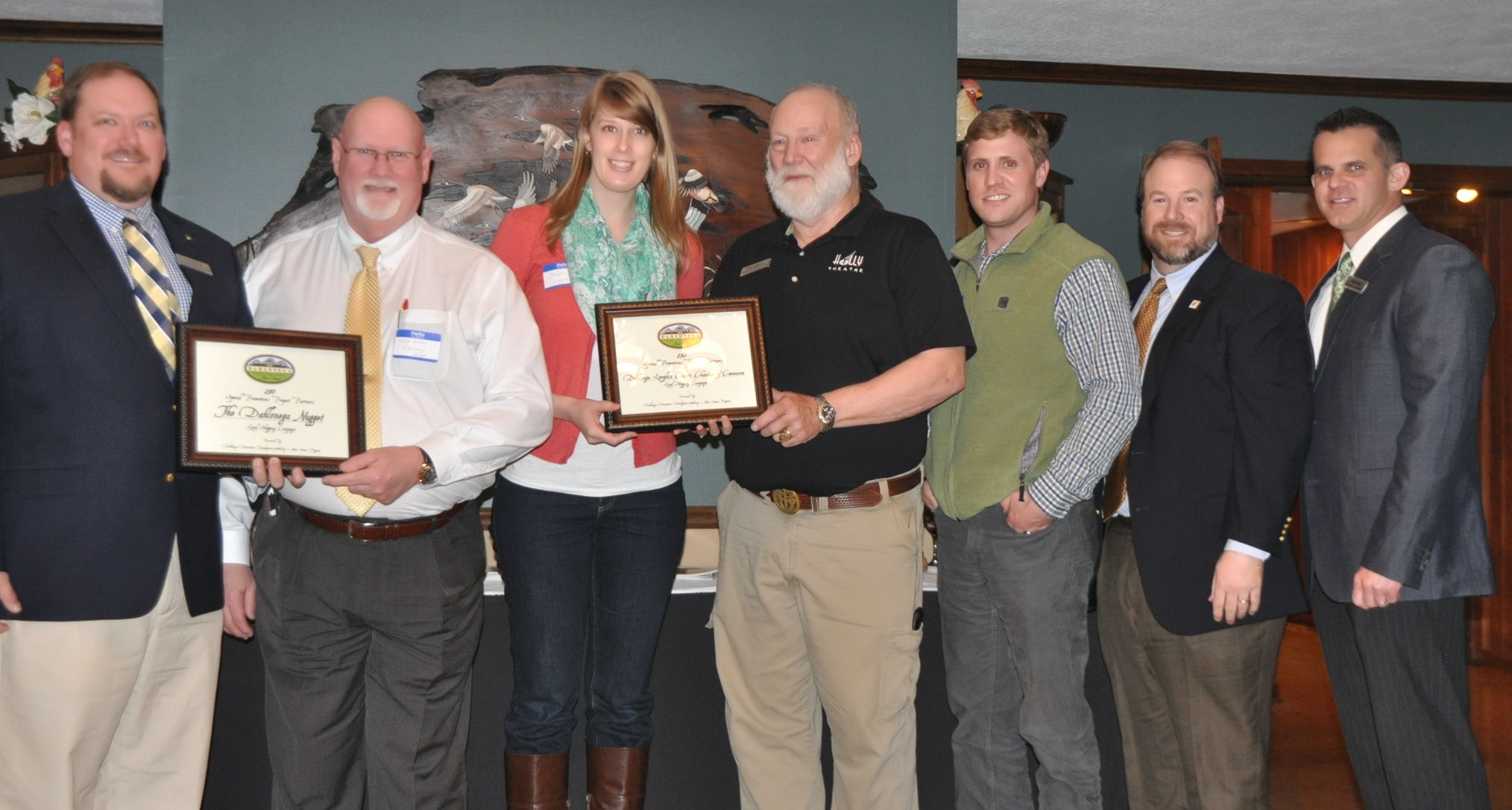 In 2013, a local shopping campaign was successfully produced by the Chamber of Commerce, the Dahlonega Nugget, and the Downtown Development Authority.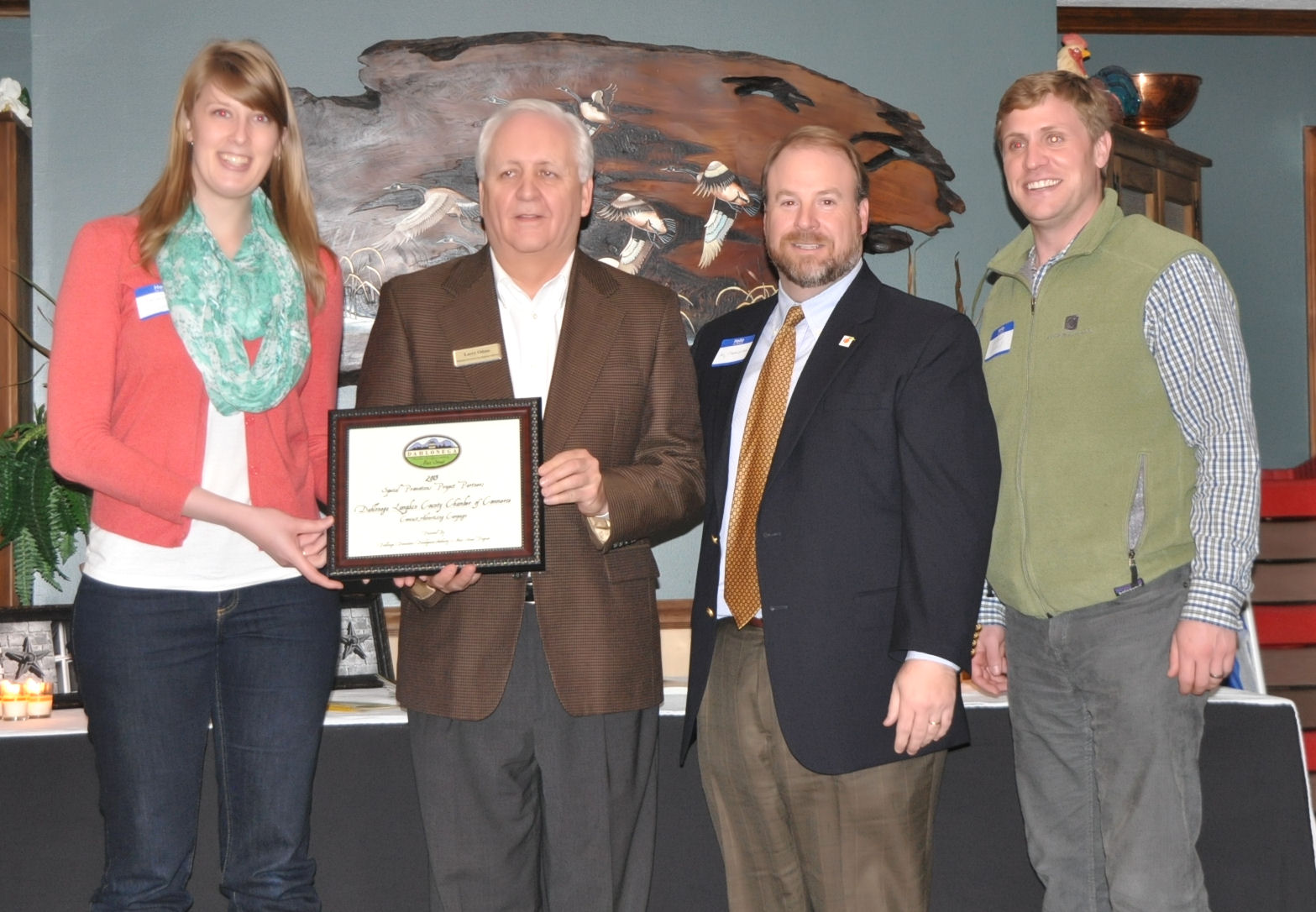 The Chamber of Commerce and the Downtown Development Authority expanded their partnership to include two 30 second video commercials and one 5 minute marketing film. In 2013, the two 30 second commercials on Home & Garden Television, websites, Facebook, Georgia Public TV, YouTube and other media to promote downtown shopping and dining.
This category recognizes downtown infrastructure projects accomplished by the City of Dahlonega's Public Works Department in 2013.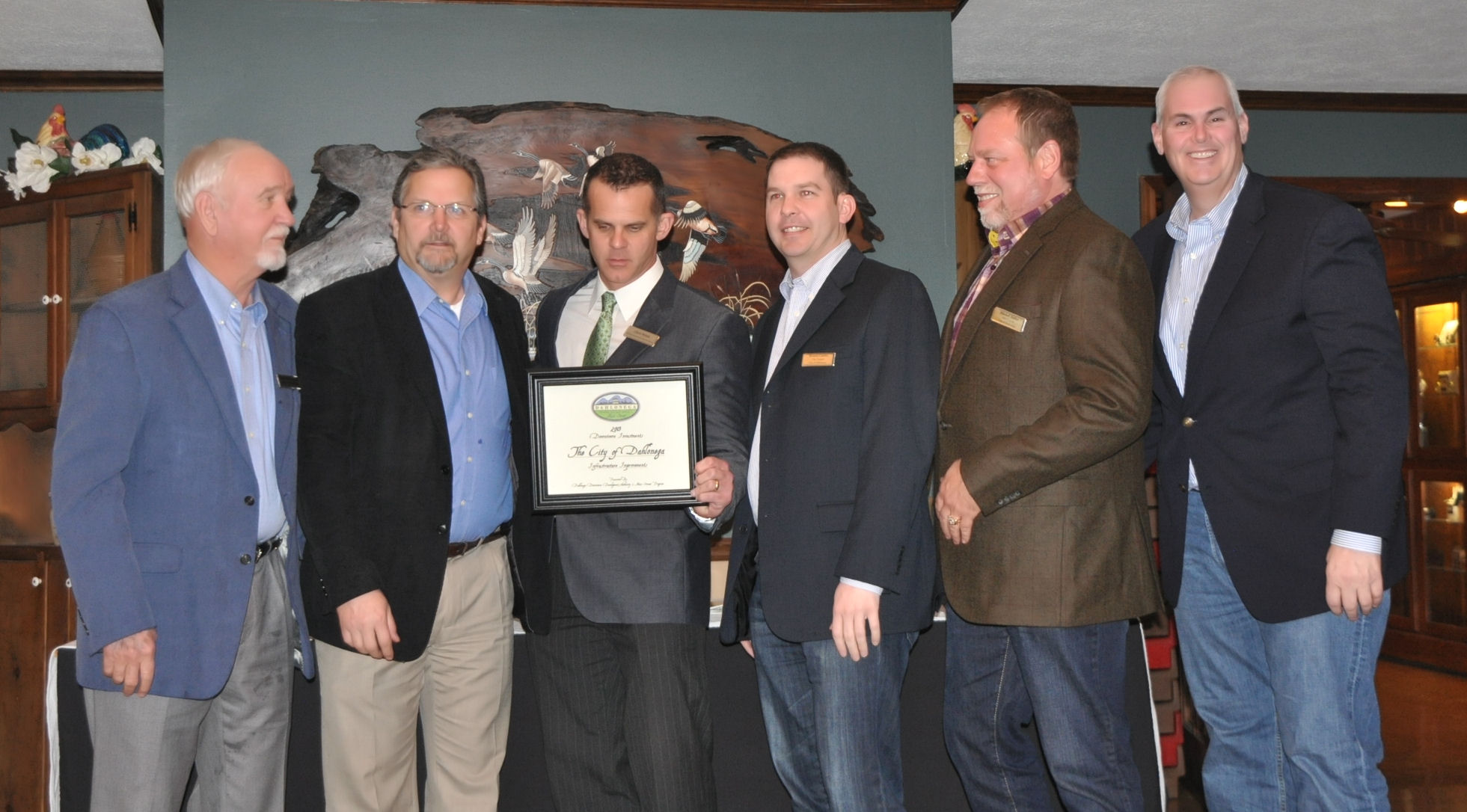 The City of Dahlonega
The Golden Nail is reserved for very special construction projects that repair and restore the exteriors of historic downtown commercial buildings 50 years old or older. These properties are our most precious historic resources, and their owners deserve special commendations as caretakers of treasures that cannot be replaced.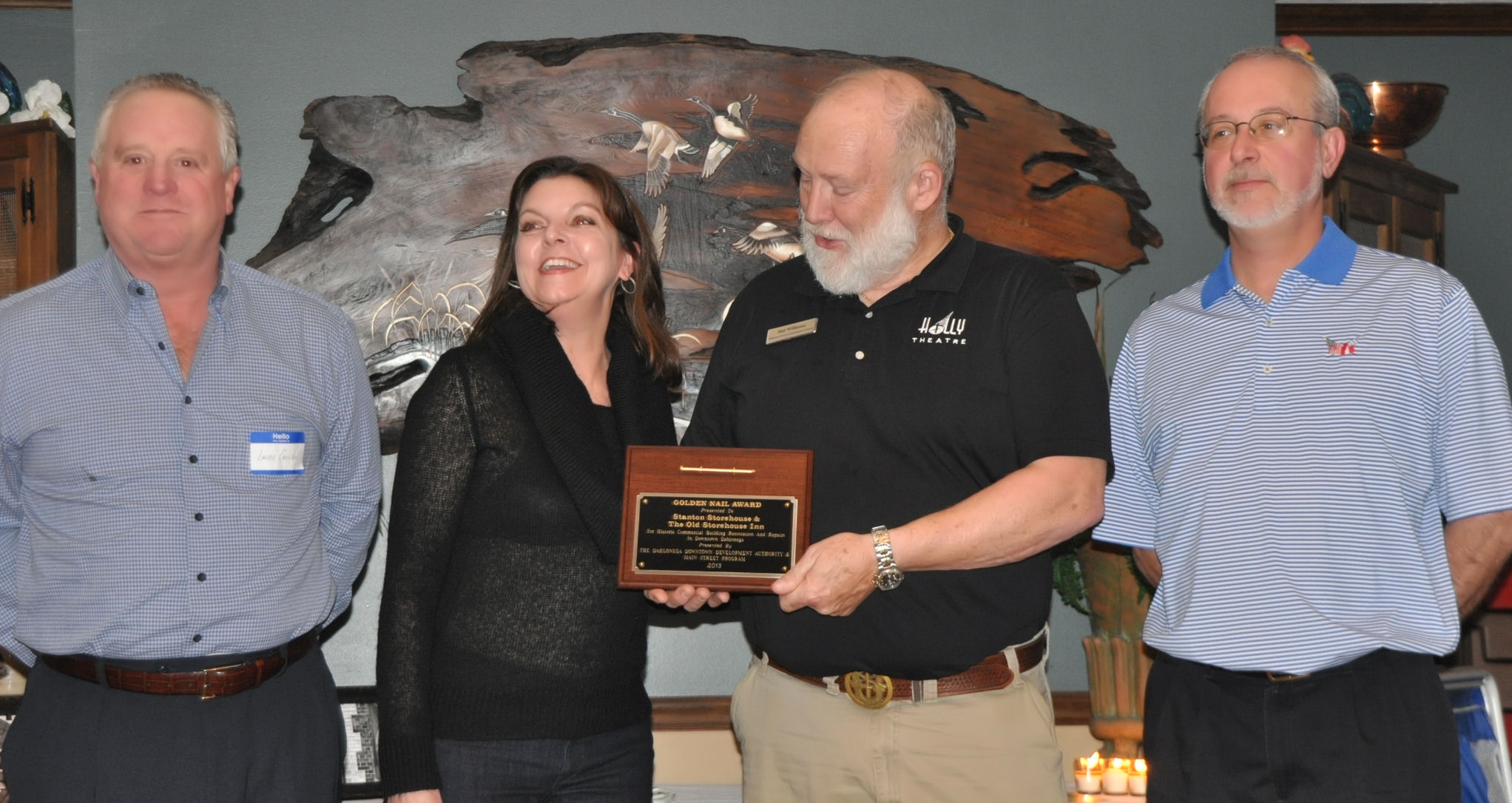 1884 Stanton Storehouse – Old Storehouse Inn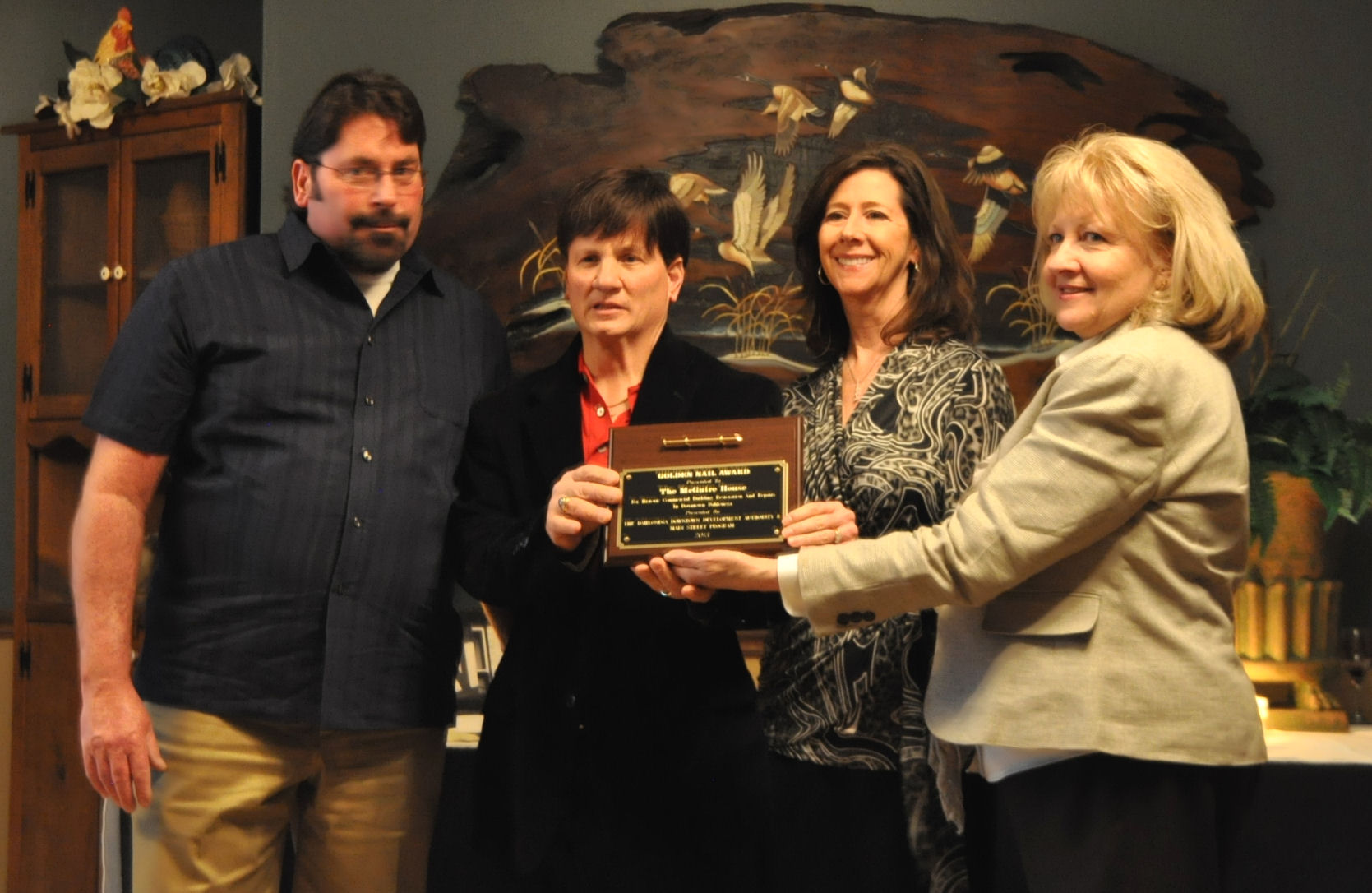 1882 McGuire House – The Dahlonega Square Hotel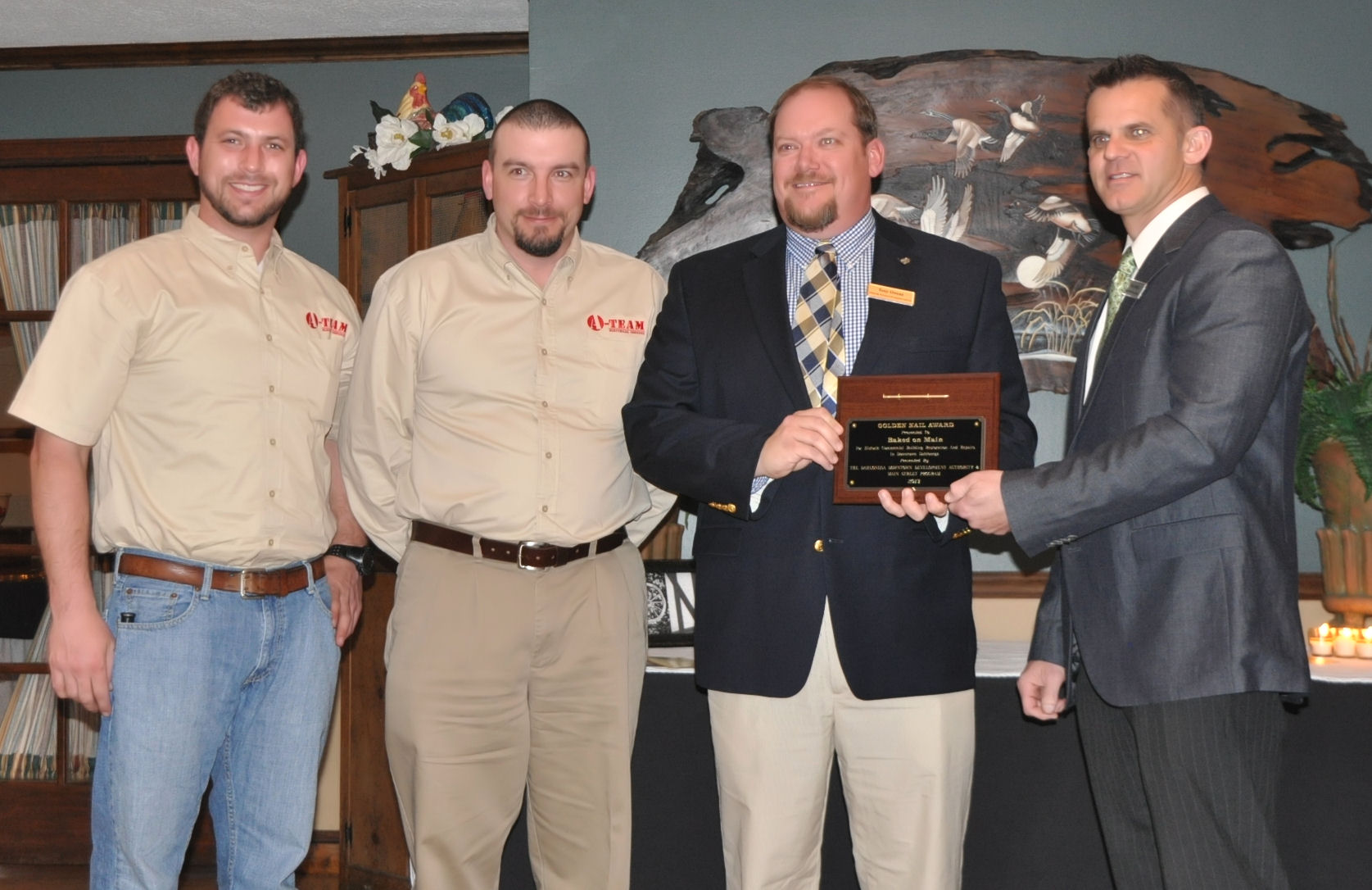 1940 Rouse's Grocery Building/ Leonard's Flowers – Baked on Main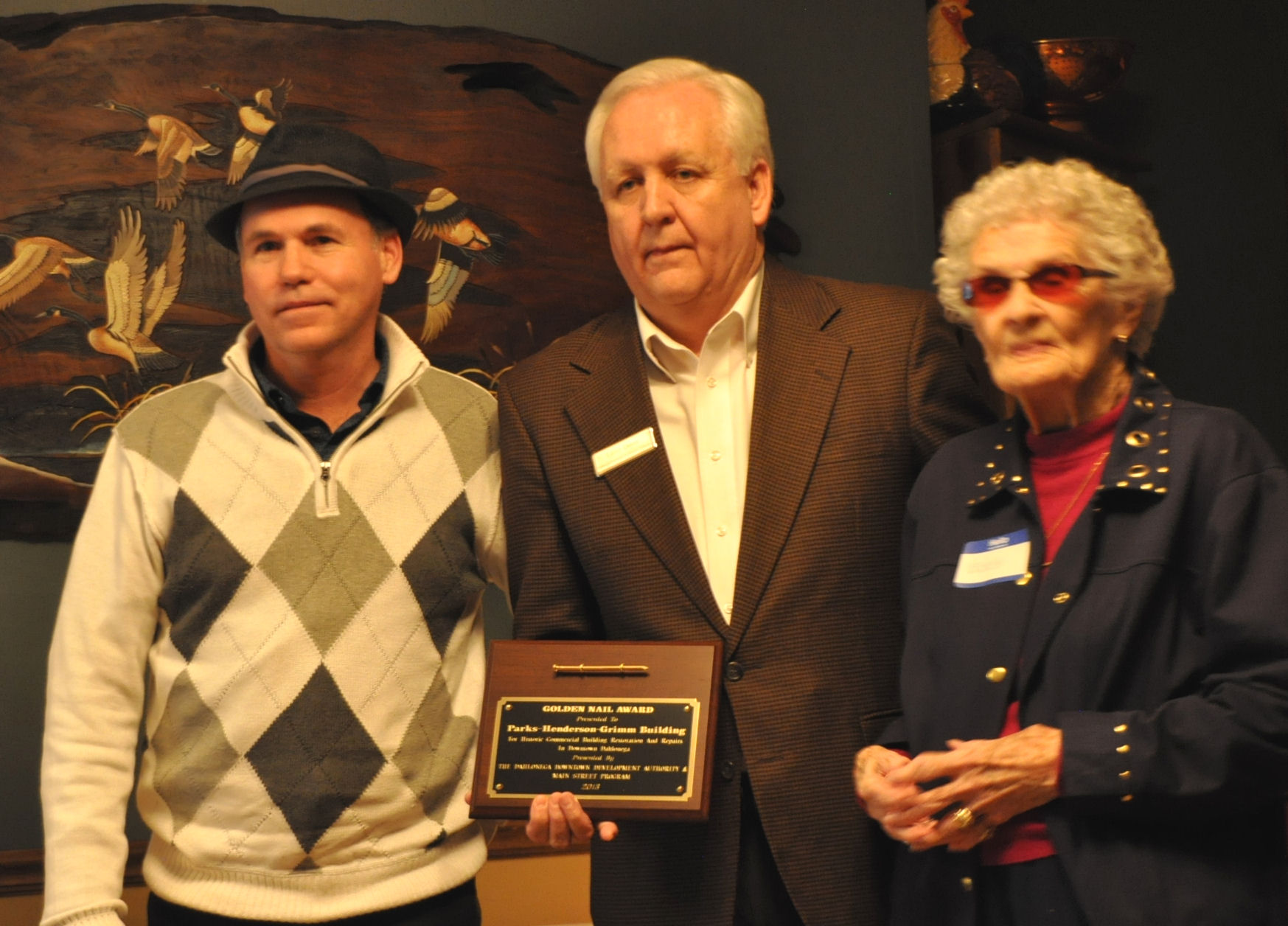 1930 Henderson Building – Folkways Craft Gallery & Cottage Vineyard Wine Tasting Room