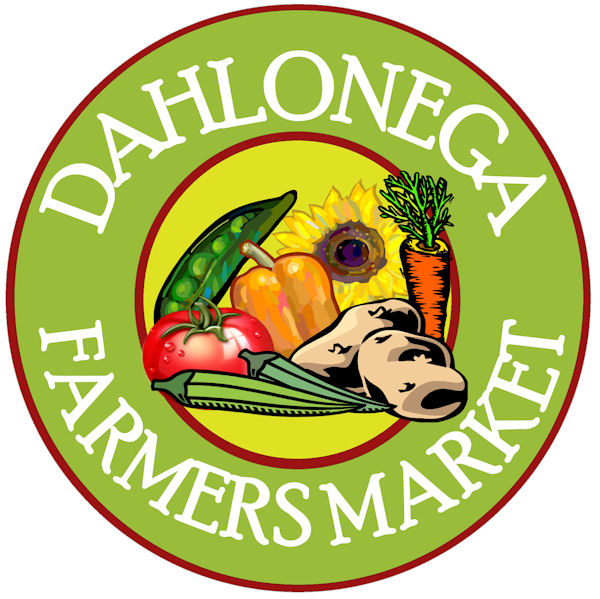 The 2018 Dahlonega Farmers Market is open every Saturday (8 AM - 1 PM) and Tuesday (2 - 6 PM) May 5th - October 13th in Hancock Park.
Our market is 100% locally grown & produced. Vendors who produce agricultural items in Lumpkin, Hall, Dawson, White, Fannin, Gilmer, or Union counties are welcome to attend. Permits are issued every 30 days for $15 (booth space on a first come, first serve basis) or for the entire season for $75 (booth space reserved and listing on the Dahlonega Farmers Market website).
Are you interested in selling your locally grown or produced items at the 2018 Dahlonega Farmers Market? Follow this LINK to sign up for our email distribution list and stay in the loop as we get closer to opening day, Saturday May 5th!
2018 Dahlonega Farmers Market Permit Application
Follow this LINK for more information on the Georgia Department of Agriculture's Cottage Foods Application.
Contact Danielle Bell at This email address is being protected from spambots. You need JavaScript enabled to view it. for addtional information.
Find the Dahlonega Farmers Market on Facebook!