Golden Nail 2009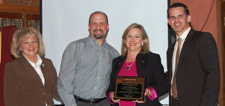 The Moore Ford Building (Upstairs Downstairs), owners John, Lisa, & Natalie Pizzolato, 1946.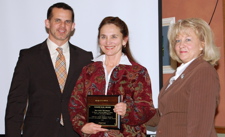 The Conner Storehouse (home of Wylie's Restaurant) & The Conner House, owner Mary Lou Conner, 1885.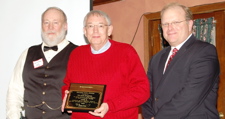 Old Jones Drug Store (Woody's Barber Shop and Prudential Realty), owners Murl and Sue Jones, 1909.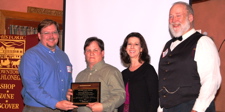 The Baker Law Office (Dahlonega Square Villa), owner Johnny Ariemma, 1880.
The Moore Place (Magical Threads), owner Laurel Ann Hackinson, 1846
**Photos courtesy of Wayne Knuckles, The Dahlonega Nugget