Trick-or-Treat Dahlonega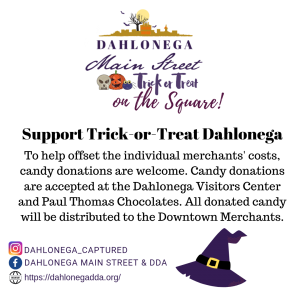 Notice
: Trying to get property 'post_type' of non-object in
/chroot/home/dahlonegadda/dahlonegadda.org/html/wp-includes/link-template.php
on line
328
Notice
: Trying to get property 'post_name' of non-object in
/chroot/home/dahlonegadda/dahlonegadda.org/html/wp-includes/link-template.php
on line
330
Notice
: Trying to get property 'post_type' of non-object in
/chroot/home/dahlonegadda/dahlonegadda.org/html/wp-includes/link-template.php
on line
334
Notice
: Trying to get property 'hierarchical' of non-object in
/chroot/home/dahlonegadda/dahlonegadda.org/html/wp-includes/link-template.php
on line
336
Notice
: Trying to get property 'query_var' of non-object in
/chroot/home/dahlonegadda/dahlonegadda.org/html/wp-includes/link-template.php
on line
346
Notice
: Trying to get property 'post_type' of non-object in
/chroot/home/dahlonegadda/dahlonegadda.org/html/wp-includes/link-template.php
on line
351
Notice
: Trying to get property 'ID' of non-object in
/chroot/home/dahlonegadda/dahlonegadda.org/html/wp-includes/link-template.php
on line
352
Date/Time
Date(s) - Thursday, October 31, 2019 | 5:30pm - 7:30pm

Location
Downtown Dahlonega Square
Ghosts, goblins, witches, wizards and more will be wandering the streets of Downtown Dahlonega at Trick-or-Treat Dahlonega. For safety reasons, the roads around the Public Square will be closed and re-routed during the event. 
Please help Dahlonega keep this family fun tradition! Donate candy at the Visitors Center. (Candy will be distributed to the Downtown Merchants)
Trick-or-Treating on the Square
From 5:30pm – 7:30pm, dress in your favorite costume and roam the downtown streets of Dahlonega! Vendors will also be giving out candy in front of the Visitors Center, located at 13 S. Park Street.
Costume Contest:
Registration to be in the costume contest will be held October 31,2019, from 5:00pm-5:30pm at the Dahlonega Gold Museum, located at 1 Public Square, Dahlonega. The Costume Contest will begin at 5:45pm.
They will have a 1st, 2nd, and 3rd place as well as most original!
Trunk or Treat:
Free Candy & Activities! UNG office of Residence Life will be hosting this event and will be located in Parking lot 16 off of Chestatee Street on October 31, 2019 from 6:00pm until 8:00pm!