Arbor Day 2020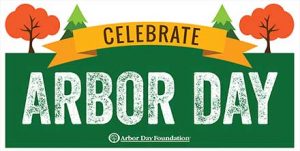 Notice
: Trying to get property 'post_type' of non-object in
/chroot/home/dahlonegadda/dahlonegadda.org/html/wp-includes/link-template.php
on line
328
Notice
: Trying to get property 'post_name' of non-object in
/chroot/home/dahlonegadda/dahlonegadda.org/html/wp-includes/link-template.php
on line
330
Notice
: Trying to get property 'post_type' of non-object in
/chroot/home/dahlonegadda/dahlonegadda.org/html/wp-includes/link-template.php
on line
334
Notice
: Trying to get property 'hierarchical' of non-object in
/chroot/home/dahlonegadda/dahlonegadda.org/html/wp-includes/link-template.php
on line
336
Notice
: Trying to get property 'query_var' of non-object in
/chroot/home/dahlonegadda/dahlonegadda.org/html/wp-includes/link-template.php
on line
346
Notice
: Trying to get property 'post_type' of non-object in
/chroot/home/dahlonegadda/dahlonegadda.org/html/wp-includes/link-template.php
on line
351
Notice
: Trying to get property 'ID' of non-object in
/chroot/home/dahlonegadda/dahlonegadda.org/html/wp-includes/link-template.php
on line
352
Date/Time
Date(s) - Monday, March 2, 2020 | 5:00pm

Location
135 South Park Street
The City of Dahlonega will plant a Kousa Dogwood at 135 South Park Street to beautify Dahlonega and in celebration of one of our most valuable resources—trees!
This year's tree was donated by Brian Denney of Modern Woodmen of America.
Please join us at our Arbor Day 2020 ceremony as we plant the first of 30 beautiful Kousa Dogwoods!