Executive Director, Dahlonega Downtown Development Authority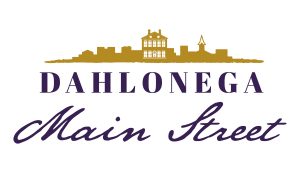 Executive Director, Dahlonega Downtown Development Authority
City of Dahlonega, Downtown Development Authority
Posted: July 15, 2019
End Date: Open Until Filled
Are you a talented economic development professional with municipal real estate experience in historic communities, or know someone who is? Does the idea of being an integral part of a dynamic team in an award-winning university community in the mountains of the southeast appeal? If so, and preservation-based economic development is a passion of yours, applying as the Executive Director of the City of Dahlonega, Georgia's Downtown Development Authority (DDA) might be an effective use of your time. Only ten years old, past leadership took our Main Street program literally center stage through creativity, perseverance and strong community support. One of less than one hundred Great American Main Street communities nationwide, we are now looking for motivated, exceptional talent to serve this vital role and take us even further.
In a strong real estate market, the City is looking to transfer responsibility for pieces of prime real estate in the historic downtown. One of these is a historic home suited for historic preservation and reuse as new offices for the DDA and other uses, another is a 2.6 acre parcel with vacant building suited for redevelopment as a mixed use joint venture or sale to others, and the third is a popular 82 space surface parking lot capable of producing revenue. Each requires skillful guidance in the hands of a professional.
The ideal candidate will have:
• Bachelor's or higher degree in public administration, real estate, public relations, planning, business administration or related field.
• Five years of more of demonstrated success in progressively responsible experience in municipal, county or regional economic development
• Experience with real estate development, construction, finance, contracting or project management.
• A thorough understanding of the necessary elements of a successful and thriving downtown.
• Preservation-based economic development experience
• Experience working with a Board of Directors and interacting with governmental agencies, Chambers of Commerce, Tourism Boards, Historic Preservation Commissions, etc.
• Experience with governmental grant writing and/or administration.
• Experience developing and managing a budget, while leading others and coordinating with other City departments.
• Experience with a Downtown Development Authority, Mainstreet program or Economic
Development Authority
• Business development skills.
• Ability to work a flexible schedule.
• Success as a self-starter, self-motivated and as a problem solver.
• Strong leadership skills.
• Effective verbal and written communication skills.
• Strong interpersonal skills.
• Experience with media and public relations.

Submit resume and cover letter with salary history to the attention of the Human Resources Department, Tammy Bruce, 465 Riley Road – Dahlonega, GA 30533. Applications are available at City Hall Monday-Friday 8:00 AM to 5:00 PM and on the City website
at: www.dahlonega.gov. Resumes, cover letters and applications can be emailed
to tbruce@dahlonega.gov. Salary depends on qualifications, experience and strength of references. The City offers a comprehensive benefits package.
The position is vacant and will remain open until filled. If interested, act soon!
Downtown Dahlonega is one of Georgia's foremost historic downtown centers and is a winner of the Georgia Downtown Association's Award for Excellence in Downtown Development. In 2016 it was recognized by the National Main Street Center as a Great American Main Street. Shopping and dining choices are abundant with 65 retail stores, 18 restaurants, charming inns and boutique hotels, salons, spas, arts, and professional service businesses. Downtown is also the home of the
University of North Georgia and the Dahlonega Gold Museum. The downtown district is on the
National Register of Historic Places. Dahlonega is a Georgia Exceptional Main Street Program, National Main Street City, a Preserve America Community, a National Tree City and a designated Appalachian Trail Community.
For further information, please visit www.dahlonegadda.org,
www.northgeorgiafilm.org, www.dahlonega.gov, www.dahlonega.org or www.ung.edu for starters.
Come visit, if you like; even if you don't apply, you'll be glad you did.
More info: https://dahlonega.gov/document/city-of-dahlonega-georgia-classification/