2016 DDA/Main Street Activity Report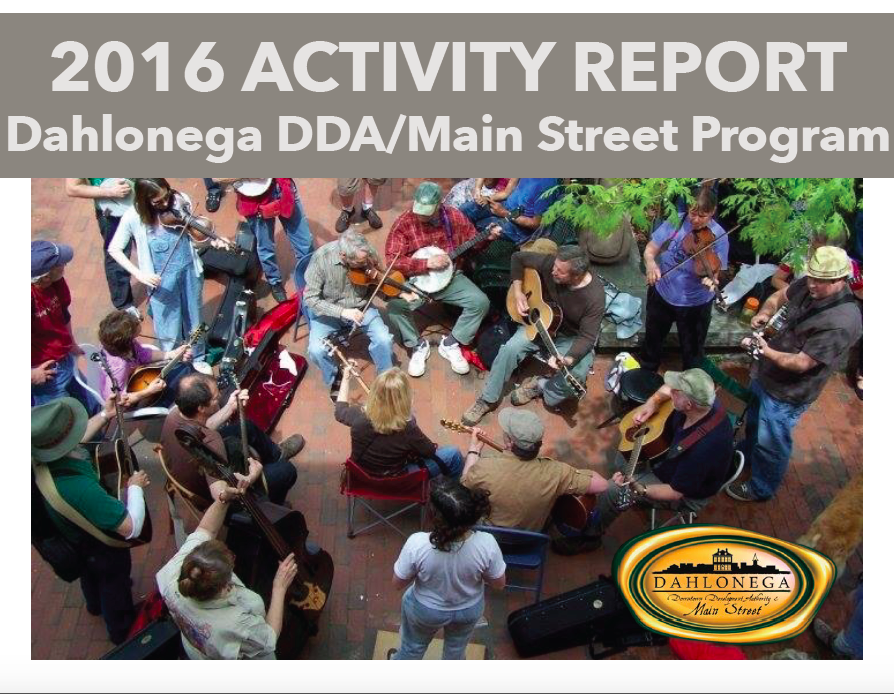 The annual activity reports for the Dahlonega Downtown Development Authority/Main Street Program give you additional information about our organization's programs, services, and accomplishments. These reports explain who we are, what we do, why we matter, and where we are going.
Click image on the right to view the 2016 Activity Report!