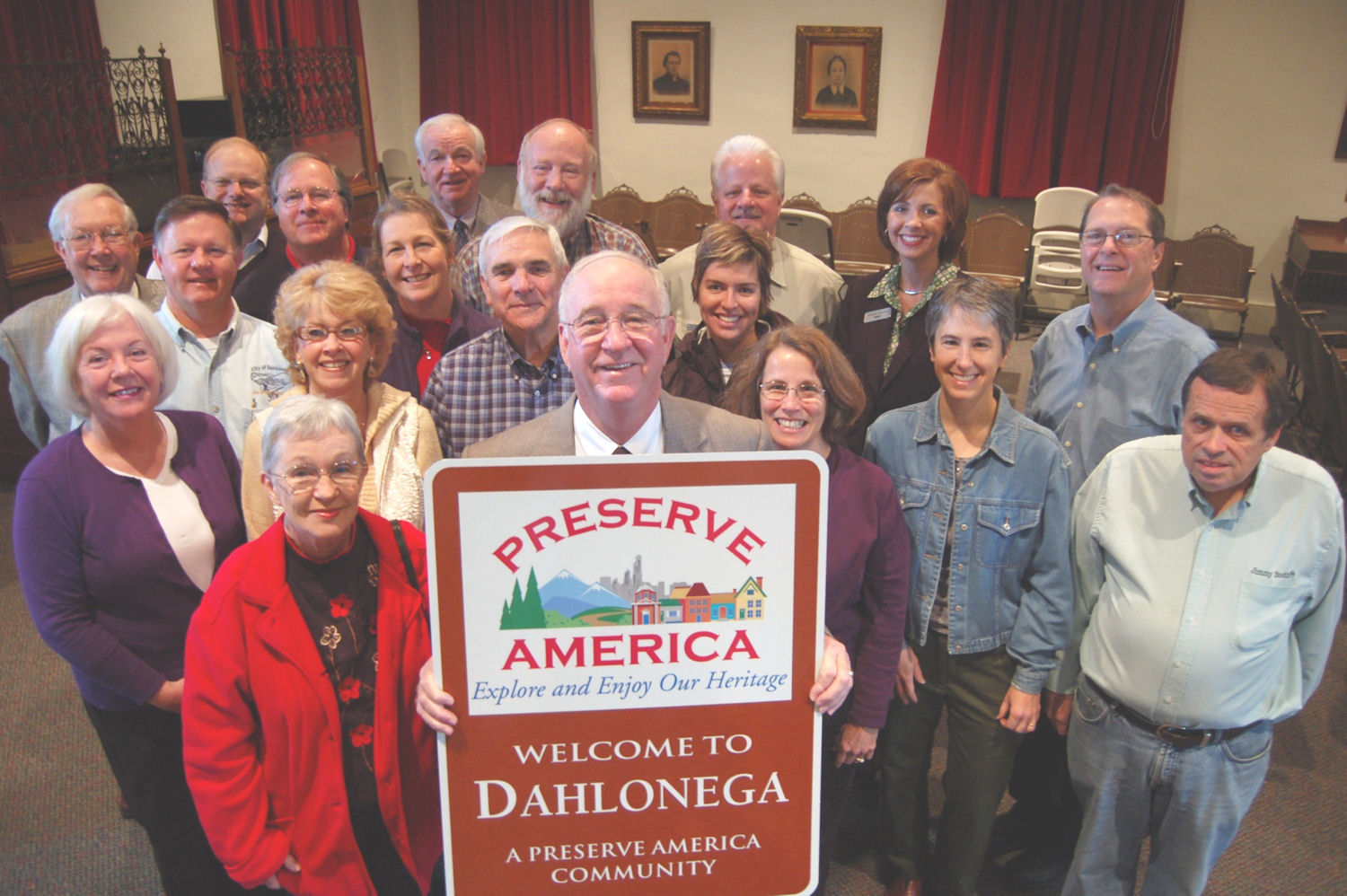 Downtown Dahlonega is one of Georgia's foremost historic downtown centers and is a winner of the Georgia Downtown Association's Award for Excellence in Downtown Development. Shopping and dining choices are abundant with 65 retail stores, 18 restaurants, charming inns and boutique hotels, salons, spas, arts, and professional service businesses. Downtown is also the home of the University of North Georgia and the Dahlonega Gold Museum. The downtown district is on the National Register of Historic Places. Dahlonega is a National Main Street City, a Preserve America Community, a National Tree City, and a designated Appalachian Trail Community.
Dahlonega is one of 105 cities in Georgia and 1,800 cities nationwide that subscribe to the Main Street Program. The Main Street programs assist cities and neighborhoods in the development of their core commercial areas. Communities are expected to work within the context of historic preservation and the National Main Street Center's Four-point Approach to Downtown Revitalization: Organization, Design, Economic Restructuring and Promotion.
The Main Street movement has transformed the way communities think about the revitalization and management of their commercial districts. The Main Street Four-Point Approach is a community-driven, comprehensive strategy used to revitalize downtown and neighborhood business districts throughout the United States. It is a common-sense way to address the variety of issues and problems that challenge traditional business districts.