Landmarks & Legends History Walking Tour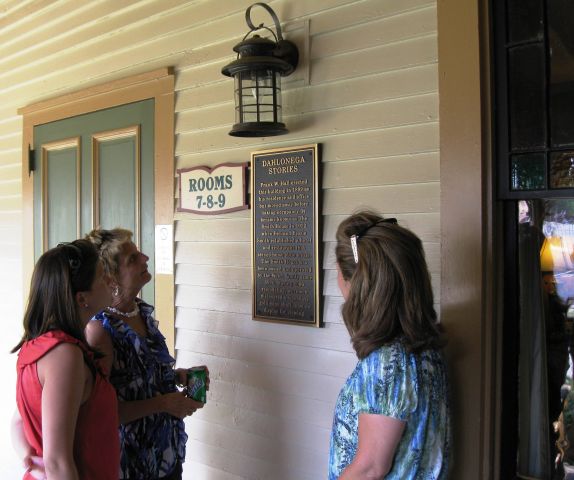 Download the Landmarks & Legends History Walking Tour guide HERE.
Dahlonega, site of the first major American Gold Rush, is one of the most historic towns in the United States, and its commercial buildings have been well preserved. These landmark buildings are full of businesses as fascinating as the legends that have emerged with 175 years of thriving history.
To preserve the legends and honor the downtown Dahlonega historic district, the Dahlonega Stories history plaque program began in 2009. The plaques provide an opportunity to learn more about these buildings, which are part of the National Register Historic District. Each plaque features a brief narrative written by Anne Dismukes Amerson, author of "Dahlonega's Historic Public Square, Then & Now Stories about the Buildings and the People."
As you visit the retail shops, restaurants, and service businesses along the tour, be sure to go inside and ask each business owner about the history of their property. They have more legends and details to share about the history of their building and the colorful characters that have inhabited the buildings over the years.